The SIX captains of the nations at the #ICCT20WCQA were take to Equator Island for the official tournament phoot shoot! This experience was made possible by Uganda Lodges Ltd. Great Lakes Safaris and Amos Wekesa.
After the wash out of the games today, the fixtures have been rescheduled.
We should be able to get the show on the road tomorrow.
We pray for good weather.#ICCT20WCQA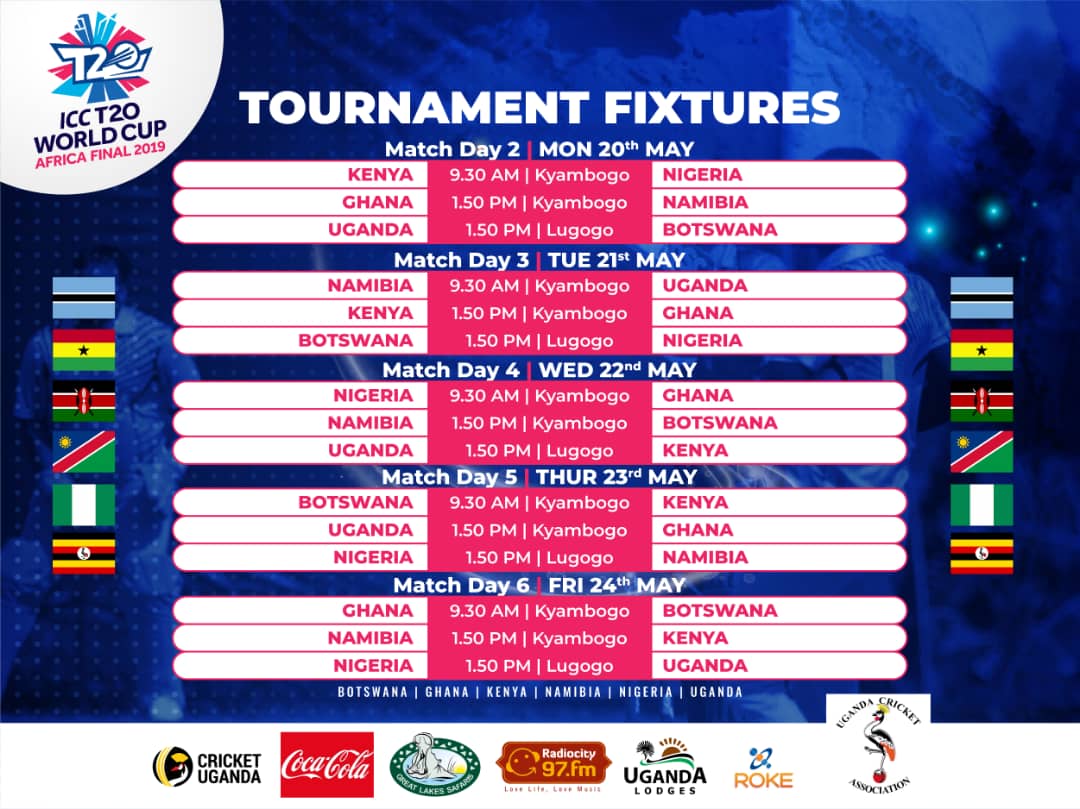 Yeah we live today to fight another day
Nigeria Vs Ghana match rescheduled for Wednesday….
Same as the other affected matches…..
Day 2 Fixtures! All games of ICC T20 World Cup Africa LIVE streaming on Deep End Sports YouTube and App! #ICCT20WCQA
ICC T20 World Cup Qualifiers Live Streaming