South Africa cricket team arrived today in Pakistan after 14 years. The cricket lovers around the globe are celebrating the arrival of South Africa cricket team for upcoming Pakistan VS South Africa test and T20 Series 2021. South Africa team will play to test and 3 T20 International matches against Pakistan cricket team. Pakistan cricket board has already announced the venues schedule and the live streaming partners and broadcasting rights about this series 2021.

Today Pakistan new chief selector Mohammed Nasim has announced the 20 man team squad for upcoming series. 9 new players are given chance to play test cricket for the first time in Pakistan cricket team. Some players on returning from New Zealand have been dropped from the Pakistan cricket team squad.
READ MORE : Pakistan Team Squad Announced vs South Africa Tour to Pakistan
After 14 years of South African cricket team's tour of Pakistan, it is getting immense popularity on social media. Cricket-obsessed Pakistanis have welcomed the arrival of the visiting team with great tribute. Cricket fans have welcomed it on social media. He also termed it as a big step towards revival of international cricket in the country.
The South African cricket team has arrived in Pakistan to play a bilateral series after a long gap of 14 years.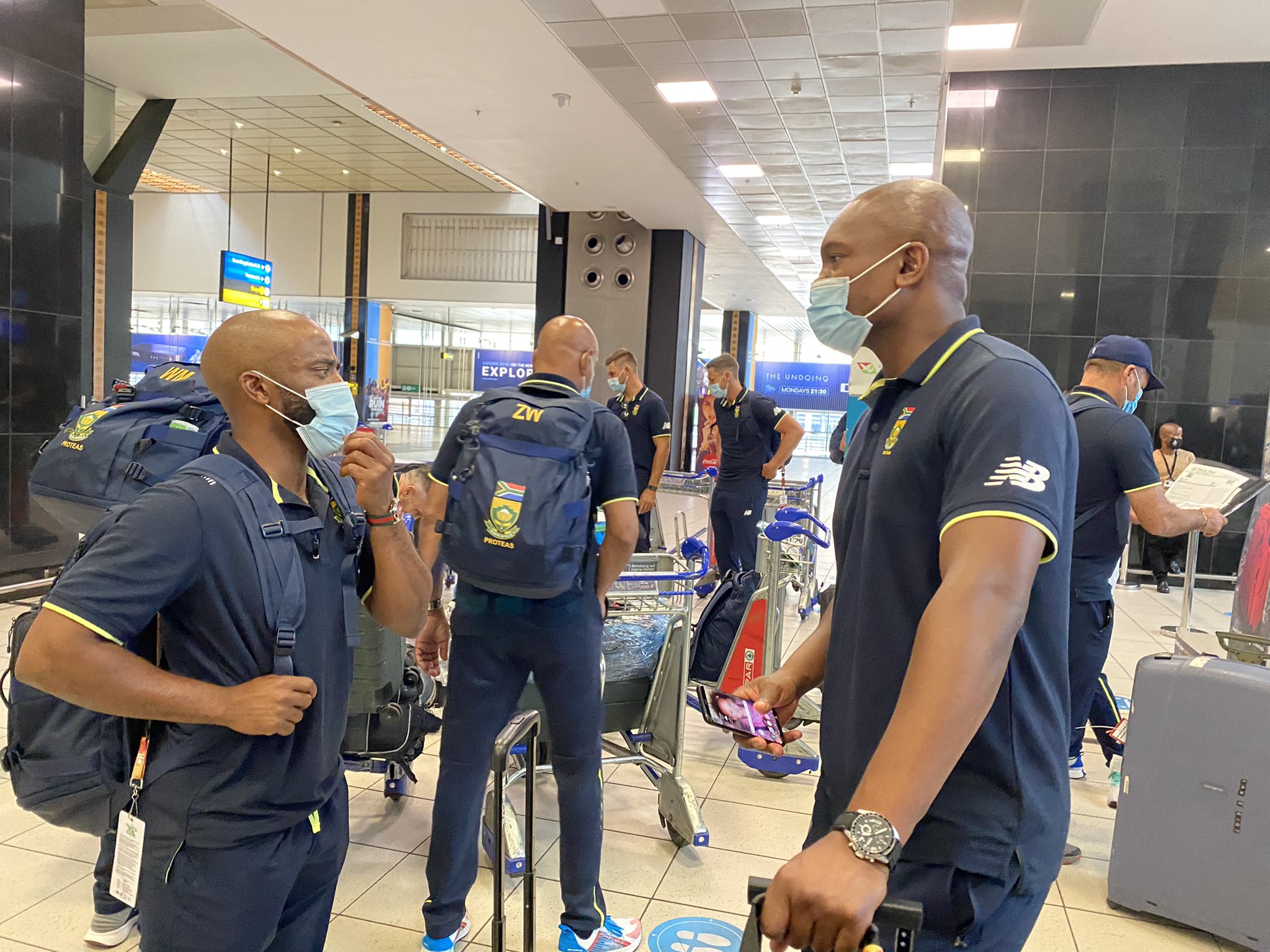 South Africa's 38-member squad has reached Karachi on a special flight. The Proteas are led by wicketkeeper-batsman Quentin de Kock.
The South African cricket team will play 2 Tests and 3 T20 Internationals against Pakistan. The first Test between the two teams will be played on January 26 in Karachi while the second Test will start on February 4 in Rawalpindi. Both Test matches in the series will be part of the ICC World Test Championship. The three T20 International matches of the series will be played at Gaddafi Stadium in Lahore. The matches will take place on February 11, 13 and 14.
Proteas players will complete their quarantine period in Karachi, after which they will be allowed to participate in training sessions and intra-squad practice matches. During the tour of Pakistan, the South African team will be provided security equal to that of an official guest.
It should be noted that the South African cricket team is visiting Pakistan after 14 years. The last time South Africa came to Pakistan was in 2007 but there have been mutual relations between the two countries and Pakistan has hosted South Africa in the United Arab Emirates. A total of 11 Test series have been played between the two teams since 1995. South Africa has won seven of the 11 while Pakistan has won one.
READ MORE : Pakistan vs South Africa Live Streaming TV Channels Guide, PAK v SA, 2021
On the other hand, cricket fans from South Africa are also looking forward to their team's tour of Pakistan. They have also expressed the expectation that during the tour of Pakistan, there will be interesting and thorny matches in the Test and T20 series. At the same time, the South African players will enjoy Pakistan's traditional and excellent hospitality to the fullest.

With the arrival of the South African cricket team in Pakistan, the anti-Pakistan Indians became confused. He tried to spread false propaganda on social media through his negative behavior. This inappropriate attitude and thinking made cricket fans resent such Indians. He said that due to Pakistan's participation in international competitions and arrival of foreign teams, Indians are suffering from severe delirium and they cannot digest Pakistan's success.